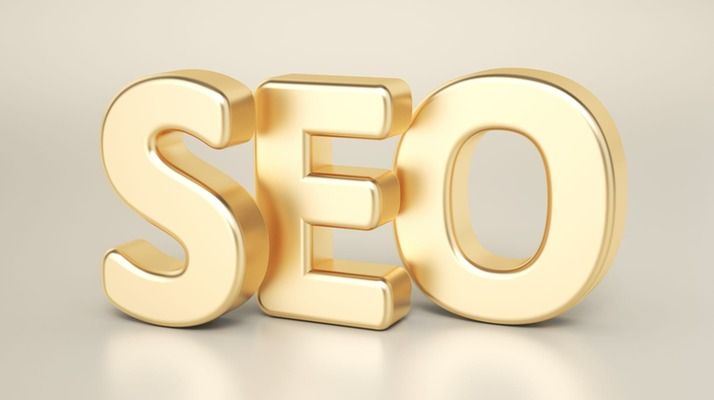 ---
If your business goals include expanding your customer base, widening your sphere of influence, strengthening your reputation and improving your revenues, it will be harder to achieve these without a solid commitment to search engine optimisation.
To compete successfully online, businesses need to invest in SEO. Good SEO will see your business move higher up in the search engine rankings, meaning your website will be easily found by the people who matter.
What is SEO?
SEO is a set of techniques and practices designed to improve a website's position or piece of content in the search engine results pages. It's a process that helps a business improve its digital visibility and get found online.
---
This article outlines ten reasons why SEO is important for your business and offers some great tips to improve your rankings even further.
Reason #1: SEO helps you reach more people
The foundation for SEO is researching and finding keywords that people are likely to use when searching for your business or a business like yours. Even if they're looking for a competitor, if your keywords have been carefully chosen and your SEO efforts are on point, your website could very well trump theirs.
That's why SEO is a vital component of any marketing strategy. It increases your audience by using keywords, whereas many other marketing tools tend to have a narrower focus. For example, social media advertising would be targeted at a specific demographic. SEO puts your business in front of a wide variety of potential consumers who have demonstrated their intent by way of their search queries.
TIP: Thorough keyword research is crucial and don't forget to investigate what your competitors are doing.
Reason #2: SEO can give you an advantage over your competitors
Did you know the top spot on Google gets over 30% of all clicks and that the top three results account for around 75% of all traffic?
You need to outsmart your competitors to get searchers clicking on your business website.
The best way to get ahead is through a thorough competitor analysis (they're likely to be on the ball with SEO too). Use tools like Google Analytics to identify trends and opportunities and use these insights to construct action plans to outrank your competitors.
Reason #3: SEO boosts the credibility of your business
Searchers see highly ranked websites as more credible, more trustworthy and of higher quality. By focusing on core SEO tactics like keyword research, content creation, site speed and user experience, you can improve your credibility in the eyes of your audience – and in Google's eyes too.
Reason #4: SEO supports content marketing
The content marketing environment is hyper-competitive which is why savvy business owners make sure their SEO and content strategies complement and support one another. Quality content, including podcasts, blogs, videos, infographics, social media posts, and updated web pages or images will attract visitors, but they must be optimised from an SEO perspective.
Fresh, valuable and relevant content which includes the appropriate use of well-researched keywords will drive both traffic and customer action which is why SEO and content marketing should go hand-in-hand.
Reason #5: SEO can be surprisingly affordable
Sure, you need time to implement and manage your own SEO strategy, but it's very doable. And if you prefer to outsource your SEO, you'll find there are surprisingly affordable solutions.
You don't necessarily need to go down the paid advertising route (although it is a worthwhile adjunct to an SEO campaign); you just need to make quality content your pervading priority and ensure that it's a cut above what your competitors are doing.
Reason #6: SEO and paid marketing strategies are a powerful combination
Twice is nice, which is why Pay-per-click (PPC) advertising and unpaid SEO strategies are such a powerful combination. In tandem, they can put your website at the top of the search engine pages in both the paid and organic search results.
This creates maximum impact for your business and enhances your credibility, sending a clear message to searchers that you are not only paying to be at the top, but that you've earned that elevated position independently too.
TIP: Use search query reports to inform campaigns and match the content in your organic results with a PPC ad. When you're faced with a high-cost keyword, rather focus your ad on matching the searcher's intent.
Reason # 7: SEO improves your customers' experience of your website
SEO is about optimising a website to make it both search-engine friendly (ie. doing things so that the bots can find and crawl your content) and user-friendly. Google prioritises real people's experiences over its own.
The following elements of SEO are all vital in improving a site's usability and the likelihood of a high ranking in search engine pages:
Improving loading speeds
Making navigation easy and simple
Making your site more responsive
Focusing on site structure
Adding backlinks
Having great content that's updated regularly
Reason #8: SEO raises the visibility of businesses in local search results
If you're a local business, particularly if you have a physical bricks-and-mortar presence, local SEO can raise your profile among your key audience, who are usually ready to transact. An example of a local search is 'electrician near me' or 'best pizza near me'.
The starting point for local SEO is setting up a Google Business Profile and optimising all listings with accurate, up-to-date and consistent NAP (name, address and phone number). Accumulating reviews, optimising your site for mobile (around a third of mobile searches are made from a mobile device and are location-related), writing relevant content for your local audience and getting listed on local directories are all essential aspects of a local SEO strategy.
TIP: Voice search is becoming increasingly popular. Make sure your listing is optimised for voice search so you can leverage it to get more leads and grow your business.
Reason # 9: SEO improves user engagement rates
It's all very well getting a user to visit your site, but if they have an unsatisfactory experience, they'll leave – leaving you with nothing. SEO can change that, helping you to capture and hold the attention of your website visitors, which will ultimately lead to bottom-line improvements.
If your business website has excellent content that matches the user's search intent, answers a question, solves their problem or meets their need for a product or service, they're likely to browse for longer and are more likely to convert.
TIP: Optimise your title tags and meta tags and ensure your site is mobile-friendly and secure in order to improve your user engagement rate. And remember to review your site stats regularly to troubleshoot problem areas.
Reason #10: SEO gives you quantifiable results
SEO provides you with a wealth of information on your site's performance and on your users' buying journeys. Use these insights to make sure the time and resources you're allocating to SEO are having a positive impact on your business goals. Also, use the data to refine and improve your strategy for maximum impact.
TIP: Identify which metrics are valuable to your business. For example, tracking changes in rankings, where conversions are coming from, organic traffic data, click-through-rates, page speed, domain authority and bounce rate and then monitor them regularly to track your progress.
A last word on why SEO is essential for your business.
In today's ultra-competitive online space, SEO isn't a nice-to-have; it's a business imperative. Done correctly, it will deliver substantial benefits and can help businesses achieve sustainable growth over the long-term.
Karen Dauncey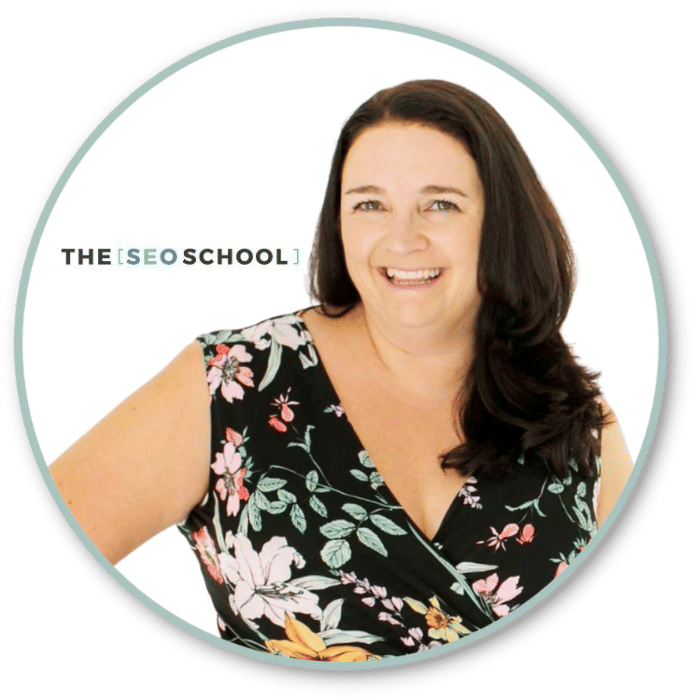 Author Bio
Karen Dauncey has been working in SEO since 2003. She specialises in helping businesses get found online through Google using Search Engine Optimisation (SEO). She is the founder and creator of The SEO School, an online SEO Course to help teach business owners how to do their own SEO. She regularly delivers educational programs for both Local, State and Federal Government. Karen's passion and commitment to helping small business owners get found online is the driving force behind her online school, making SEO advice accessible to all with free resources and online courses.
---