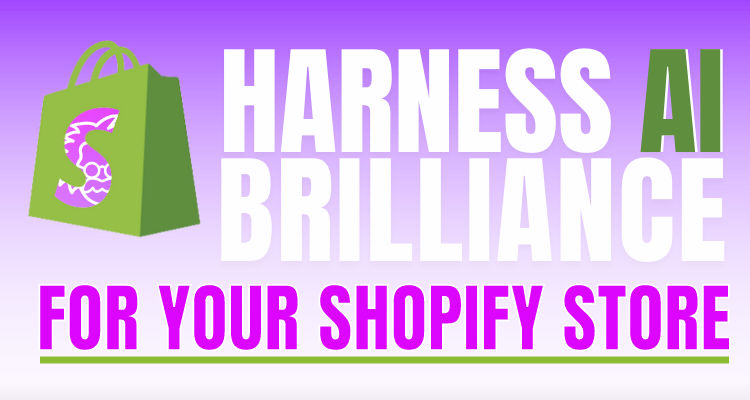 ---
I'm not usually one to go all hoo-ha over yet another AI tool on the block because they're coming in thick and fast, but I've discovered an incredible solution to revolutionize your email marketing efforts if you own a Shopify Store.
Meet tinyEinstein, the ultimate time-saving solution powered by OpenAI.
This awesome Shopify app syncs seamlessly with your store data and unleashes the power of AI to supercharge your email marketing efforts.
How does tinyEinstein work?
tinyEinstein uses OpenAI's GPT AI framework to generate the perfect emails for a Shopify store. Here's how it works:
Automatically detects a store's branding - fonts, colours, and logo.
You put in a few lines about what your product is about and describe your brand—usually just copying from the store's about page is a great start.
tinyEinstein's AI engine uses these inputs to create all the emails and assets needed.
You then turn on specific email types at the click of a button, and tinyEinstein takes care of everything - scheduling, sending AND reporting.

With tinyEinstein, you can set up your email campaigns once and let AI take the reins. Imagine recovering abandoned carts, welcoming new subscribers, thanking new customers, and sending captivating weekly newsletters—all on autopilot. It's like having a dedicated AI marketing manager working tirelessly for your store's growth.
Thanks to the cutting-edge GPT-4 technology, tinyEinstein goes beyond basic automation. It helps you improve sales and conversions by harnessing the intelligence of AI. Simply set it, forget it, and watch the magic happen.

One of the most impressive features of tinyEinstein is its ability to import store data in real time, providing you with comprehensive campaign and revenue reports. It handles everything seamlessly, from creating and scheduling weekly newsletters to deploying pop-up forms on your store.



Say goodbye to the hassle of crafting emails from scratch. With tinyEinstein, GPT-4 does all the heavy lifting. It automatically generates high-quality email templates customised to your brand's colours and from a brief description you provide.
The result? Stunning emails that captivate your audience and drive conversions.
But that's not all—tinyEinstein is backed by over 500 five-star reviews on trusted platforms like Appsumo, Trustpilot, and Shopify because it saves valuable time and thousands of dollars in expenses.

Don't let managing your email marketing campaigns hold you back from growing your business. Let tinyEinstein be your AI marketing manager, streamlining your messaging programs, designing captivating emails, and automating marketing messages—all perfectly timed to drive sales and boost your store revenues.
Try tinyEinstein for free and see how it unlocks the power of AI for your Shopify store.
Written by Karley Beadman
Affiliate links are used throughout this website and in my blogs, so if you make a purchase using one of the affiliate links, I may make a small commission, but this does not affect the product's price.
---