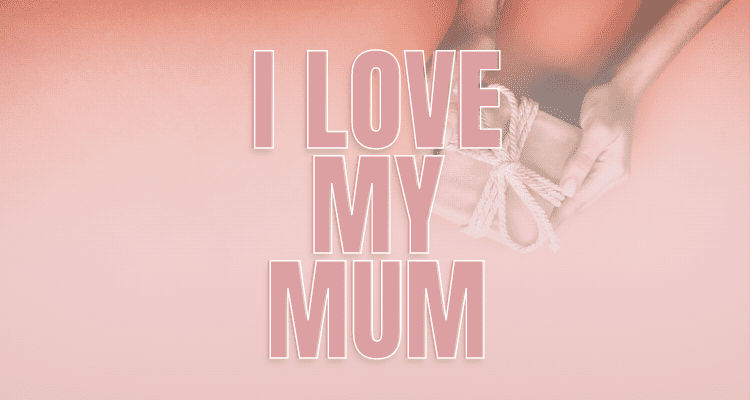 ---
Buying gifts for your mum for Mother's Day from a woman-owned business in Australia is a thoughtful gesture and a way to show your support for local entrepreneurship. Your mum will appreciate the unique and high-quality products crafted by talented women artisans and entrepreneurs.
The hammered silver's reflective quality produces a sparkling effect that resembles the mesmerizing allure of a disco ball.

Was $350

Now $330

Use CODE: MDFINDHER to take $20 off




The hydrating formula comforts sensitive and fragile skin while stimulating collagen production.

This incredible moisturiser is naturally scented with a delightful blend of Jasmine, Ylang Ylang, and Patchouli that your mum will love.

Made with the finest Australian ingredients, making it the perfect choice for mums who value high-quality, natural skincare.

Was $49

Now $32




Buy one get one free on all teas and tea accessories (gift boxes excluded) for Mother's Day. No code is needed.

Hand blended. No caffeine. No additives.

Give your mum a gift of pure health and wellness!

from $3.50




Enriched with the essential oils of Orange, Bergamot, Patchouli and Lavender, this refreshing and moisturising body lotion nourishes and softens skin.

The soothing and calming properties of Chamomile, Cucumber and Quandong will leave your mum's skin feeling hydrated and balanced.

Was $69.95

Now $55.96

Use Code: MD20PERCENT




---

Middle of Nowhere Creations

An exquisite collection of delicious jams and syrups that will delight your mum's taste buds.

Includes a range of delectable jams, including Mulberry Jam, Grapefruit Marmalade, Mango Pawpaw Jam, Melon & Ginger Jam, Banana Jam, and Cumquat Jam.

Each jar is packed with fruity goodness and carefully crafted with the finest natural ingredients.

$42




This Muditã Essentials Pamper Self-Care Gift Pack comes with everything your mum needs to relax and recharge.

From a soothing bath soak to a nourishing handmade soap, this pack has it all.

3 x Handmade Botanical Soaps

1 x 80g Bath Soak

1 x Exfoliating scrub mitt

2 x Shower steamers

$49




Surprise Mum this Mother's Day with gorgeous pyjamas, candles and Peppermint Grove luxury bath duos.


Choose:

❧ Cotton Long PJ Set

❧ Gingerlilly Long PJ Set

❧ Gingerlilly Nightie

❧ Pink Clay Nightie

❧ Bath & Body Bundle Peppermint Grove

from $39.95

INCLUDES GENEROUS FREE GIFTS




For stargazing mums to take her on a wondrous journey of the night sky.

This critically acclaimed work, produced by three well-known experts in the field, takes a unique approach to explaining and identifying the Sun, Moon, planets, and constellations; it is simply the best publication of its type in the world we're positive you mum will love it.

Was $32.95

Now $27.95




Does your mum's dog jump, bark, and drag her down the street?

Give this big hint of a gift that she and her do will truly appreciate.

8-week online program with 12 weeks of trainer support for dogs 16 weeks or older.

$497

Send Keryn at A New Leash On Life an email at keryn@anewleashonlife.com.au after your enrolment, and your mum will receive a 30-minute personal one-on-one Zoom as a Mother's Day bonus that she can use if she needs more personal help. For more information, head on over to Keryn's website: www.anewleashonlife.com.au




Your mum can easily recycle her Nespresso® pods via your kerbside bin.

The unique rePodder™ tool & method makes it safe & easy to open, empty & crush coffee capsules.

Fold them & collect them inside any standard beverage aluminium can. This allows for convenient recycling via home kerbside recycle bins.

Was $49.95

Now $47.45

Use Code: TAKE5MUM




Furoshiki is a square piece of fabric used by gift-givers around the world as an environmentally-friendly way to wrap gifts. Not only beautiful, these wraps can also be used over and over again. Sustainable living, super strong, luxurious, and silky soft to the touch and comes in a marvellous range of colours and patterns, showcasing travel art.

Purchase (2x) two absolutely stunning Furoshiki Wrap Fabrics by Mother's Day and receive $10 off the total price.

Was $70

Now $63 for 2

Use Code: JUSTFORMUM10




Sylvi & Flora is all about bright, colourful statement jewellery predominantly handmade from polymer clay. Inspired by the winter and spring blossoms, the Flora range features images of Australian blossoms and native flowers.

"The earrings were beautiful as I expected, thank you - but what I didn't expect was the gorgeous packaging. It was such a treat to unbox them; made me feel special."

A variety of gift sets are available from:

from $30

Use Code: FINDHER for 15% OFF



---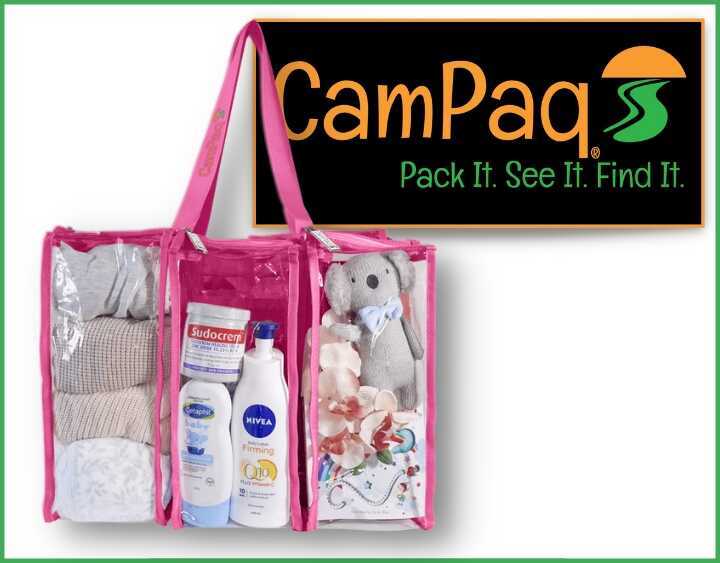 This is just what parents need to keep their kids' gear organised while they travel!
And with 7 pockets - it is great for carrying shoes. Outside pockets for sandals, thongs, and kid's shoes - inside pocket for boots and Uggs.
Makes packing and travel a breeze.
Soft and flexible so you can squeeze this bag into any corner of a tent, camper, car or boat.
HALF PRICE SALE
ONLY $69
WHILE STOCKS LAST
---

VVS Portrait Photographer

For up to 5 people. Images can be chosen on the day (time permitting) or available in an online gallery up to 3 business days after the session. Final images will be available to download 2 business days later.

Please get in touch with Vanessa via her website link to find out more.

Available on one day only - Saturday 6th May

$275




---

Nicole Bowman Mindset Coach

This is a thoughtful gift for your mum if she wants greater clarity and direction in her life to experience more happiness, more energy, vitality & enthusiasm for the future.

Your mum will work with Nicole Bowman to:




◆ Know what is possible

◆ Reconnect with your dreams, visions & desires

◆ Change what is currently not working

◆ Get clear on what to focus on next to create prosperity, balance & fulfilment in all areas of your life

◆ Get some support and guidance to get back on track with your life

Pay What You Want ◡̈




---

Janelle's Soaps and Succulents

If your mum loves shiny, healthy hair full of body and bounce after just one wash, then these are the products for her.

The bars last ages (far longer than the plastic bottles they replace). Each small, medium and large bar comes in its own little organza bag, and the Travel Combo comes in either a box or an organza bag.

Each combo is made up of one Shampoo Bar and one Conditioner Bar.

$11 to $44




Join the sustainable fashion movement and help foster change in the fashion industry by choosing ethically made and environmentally friendly clothing for your mum this Mother's Day.

The eco-friendly fashion range encompasses new sustainable fashion labels such as Maggie The Label, Cossac and Quillan.

from $11.99




Baby + Mumma Gifts First Mother's Day Gift collection comes from a mother who has designed gifts for each and every different new mother and knows how to show appreciation to all the new mums out there.




With free delivery on all orders over $99, get your orders in quickly to ensure they arrive before Mother's Day, the 14th of May.

from $6 to $199




This limited edition gift set contains Merindah Botanical's

signature products for hands, lips and body.




Formulated with Tasmanian Pepper Berries to soothe and protect your skin, Matcha Green Tea to promote skin elasticity and Ginger oil to boost blood circulation for an envious glow.

♥︎ Invigorating Body Scrub - 250g

♥︎ Nourishing Hand Cream - 50g

♥︎ Soothing Lip Balm

Was $91.85

Now $79.95




Nikki Whoops Boutique is all about fun, fashion and feeling fierce! We believe in embracing your curves and having a little bit of sass in everything you wear. With bright colours, playful prints and sizes to fit every body shape.

Every woman is a goddess with curves that deserve to be celebrated! And because we know that size is just a number, we've got not one, not two, but three different sizes to choose from - curvy (8-14), curvaceous (14-20), and curvalicious (20-26).

Was $48.95

Now $39.16

Use Code: CAPRI20




Clean Burn Candles are low-allergen fragrances created by Lia.

Beautiful candles and diffusers formulated with organic soy wax and lead-free cotton wicks – carefully selected non-toxic fragrances , no VOC diffusers and additive-free wax. A perfect gift for your mum if she is fragrance-sensitive.

from $45




---

Clean Burn Candles Events

If you really want your mum to look healthier, glowing, uplifted and, dare I say, "more youthful", buy a ticket for your mum to come along to Lia's Clean Burn Candle Boutique Store, where she will be joined by Joyce Piper, The Face Yoga Coach.

Your mum will be introduced to the wonderful world of the Gua Sha crystal - the tool that can lift, plump, smooth, soothe and relax the facial muscles. May 28th. Seaton, Adelaide.

$75




Rather than relying on electricity or battery power to scent your mum's favourite room, let nature do it for her with a handmade pebble diffuser.

The pebble in this gift pack is made from a porous clay that absorbs the essential oils and allows the aroma to waft gently through the space.

A simple and eco-friendly approach.

The essential oils blend includes Lemon Myrtle, Honey Myrtle and citrus oils.

$50




---

Just Beautiful Cruelty -Free Skincare and Makeup Bar

This skincare bundle by Bodilab is a natural and organic skincare range.

The range includes:

✓ gentle face wash

✓ skin mist

✓ daily moisturiser

✓ eye cream

✓ collagen serum

Comes in a handy travel bag.

INCLUDES FREE GIFT




Was $234

Now $164.97







The Bamboo is the first portable instrument to give a voice to plants. The electrical signals are translated into sound. The pulse streams of each organism are unique, with each plant manifesting its own individual biological 'signature sound.'

To feel and hear plant consciousness is a life-changing experience.

Your mum will engage with the plant world in new and exciting interactive ways.

$650




Does your mum need a bit of Peace & Quiet in her life?




Before she even takes a sip of this tea, the aroma of mint and lavender will help melt away any stress she may be feeling.

Ingredients: Green Tea, Cardamon, Ashwagandha, Lavender & Mint(contains low levels of caffeine)

$19.95




Developed with the expertise of beautician Lina Rutigliano of My Beauty Room in Baldivis, this set includes a Sandalwood & Chamomile Creamy Face Wash, Creamy Face Scrub, Rose Water Toner, and a Pink Clay Mask.

Beautifully packaged and presented in a gift box. Treat your mum to this natural, indulgent skincare set!

Add a Mother's Day plantable gift card for the complete Mother's Day package.

Was $133

Now $115




A fun and informative card set to explore and learn about the meanings behind 50 of the world's most sought-after crystals.

Each card features an image of the crystal on the front. On the back is the crystal's name, its metaphysical properties, element, and chakra information, all in a legend of symbols along the bottom.

$25



V Magic - a cult product that adds elasticity and moisture to vaginal membranes.

Brilliant for menopausal dryness. 14 Serenity Boric Dissolvables - Our core product does double duty treating thrush and BV overnight for most users.

Gorgeous Vintage style tin - perfect for storing the suppositories. Please tell us your mum's favourite colour palette.

Pretty lipstick case with a mirror.

$135




This mid-length luxurious beauty ticks all the style boxes, including a delicate floral print, side splits, and a detachable tie with tassels.


Soft and lightweight with a beautiful drape, this kimono is a must-have in your mum's sleepwear wardrobe.


Comes in a matching drawstring bag and scrunchie, perfect for gift-giving on Mother's Day.

$69.95




Carefully curated question cards designed to get families & kids connecting & growing together!

There is no limit to the number of players or time required.

Play for hours on family night or sneak a quick few cards before bedtime or during a car ride!

from $34.95






This gel facial mask is highly moisturizing, enriched with hyaluronic acid and a plant-based peptide to deeply hydrate even extremely dehydrated skin.

Its delicate fragrance of Chamomile, Sandalwood, and Rose Geranium creates a soothing experience for both the skin and the mind, making it an ideal gift for your mother's evening skincare routine.

Was $44

Now $29

Use Code: LOVEMUM




Includes one 750ml pouch of each of the following premium Western Australian Wines:

✓ 2021 Sauvignon Blanc – Margaret River

✓ 2021 Chardonnay – Margaret River

✓ 2021 Rosé – Margaret River

✓ 2020 Pinot Noir – Great Southern

✓ 2019 Cabernet Sauvignon – Margaret River

✓ 2019 Syrah/Shiraz – Margaret River

$156.50

or subscribe and save 15%




Why not give your Mum the gift of relaxation?

Athella Tea has created Mother's Day gift bundles that come with everything your mum needs to enjoy a delicious cup of tea, including loose-leaf tea, a crystal tea infuser, and a mouth-watering biscuit.

Plus, a special message just for her to let her know how much you appreciate all she does for you.

$49.95



Beautifully made with silky soft organic & fair trade cotton.

✦ Lace trim on the sleeves and hemline.

✦ Waist belt with a second internal tie for extra coverage when closed.

✦ Two convenient pockets for tissues, mummy essentials like dummies, or perhaps a cheeky late-night chocolate wrapper!

$129




A special box for a special mum for her to keep all her treasured items in.

$84.95




Superfood Gummies for your mum to boost her health and well-being ◡̈

Goodie Gum Drops are convenient, super tasty and will help make your mum feel good from the inside out - no matter her shape, size or age.

It's health done a little bit different - good different, because better health really doesn't have to be hard.

from $30




Set in solid 10-karat gold with a beautiful diamond stone inset.

Details

10-karat yellow gold pendant

10-karat yellow gold belcher chain

Paw measures 1/4"

Diamond .01ct

Chain length: 16 inch

$485




Infused with natural ingredients and the amazing scent of Lemon Myrtle, this hand cream will leave skin soft, moisturised and nourished.

Buy in multiples and save, making this a great gift for all the special Mums in your life.

Get your (mum's) hands on this limited-edition item now!

$17




Not only is this bias-cut La Sirena Wrap Dress incredibly flattering, but it is also extremely comfortable.

Available in sizes 10 - 20.

This most fabulous frock is a must-have with a sweeping double contrast, curved hemline, and shoulder drawstring detailing.

Temporary markdown, so be quick to shop for this gorgeous dress for your gorgeous mum.

Was $315

Now $222

---







---


















BE OUR GUEST

Join in the conversations and save your favourite products on your very own wish list.

Join as a Guest

BECOME A MEMBER

If you're a business owner and want more traffic to your website and FREE business help.

Member Benefits




---