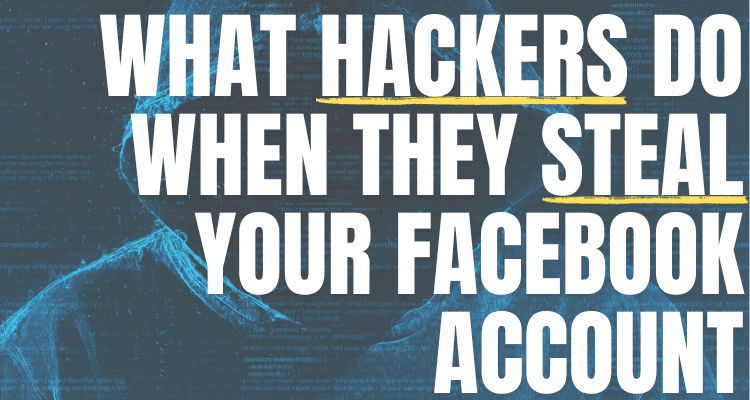 ---
To answer the question: Is Your Facebook Account Secure
?
The simple answer is:
probably not.
I say this because another woman small business owner in my FindHer VIP Inner Circle community group, got hacked today. I asked her if she had downloaded a copy of her Facebook data, and she hadn't. Oh, dear.

Having your Facebook Page hacked and being locked out of your account is distressing and spending hours, days and even weeks trying to get your Page back can test the sanity of the best of us.


What Can Happen When Hackers Steal Your Facebook Account
EMOTIONAL TOLL
When hackers access your account, they take control of your online identity.
Understandably, feelings of helplessness can wash over you because you no longer control your personal information, posts, private messages and all interactions on the platform.
Facebook is a space where we share our photos, videos, and experiences with friends and family, colleagues, customers, and potential customers.
Just the thought of having this private information in the digital hands of hackers can make the strongest of us feel weak and vulnerable.
LOSING CONNECTIONS
Because Facebook serves as a means to connect intimately with loved ones, share life updates, and stay connected to a broader social circle, losing access to this platform can lead to feelings of isolation and detachment from those connections.
Running a small business is lonely enough, and sometimes Facebook is the only place many of us go to when we need someone to talk to or when we want to feel a part of a community.
Imagine if the connections disappeared :( More loneliness. More overwhelm.
BUSINESS AND PROFESSIONAL CONSEQUENCES
If you use Facebook for business or professional purposes, having your Page taken away from you can result in reputational damage, steep financial losses and opportunity costs because of the loss of customers and potential customers, and, of course, you will lose all your Followers.
If your Facebook Page is gone for good, and in most cases, when you get hacked, it is gone for good, how disheartening would it feel to start again to build a following?
When potential customers click on your Page in the future and see you only have a few Followers, wouldn't you want to scream down the line, "But I had hundreds of Followers!!!"
Maybe you had tens of thousands of Followers, and you didn't even get a chance to say, "Hey, thank you for supporting me. Please Follow my new Page."
You know, the secure one.
What Hackers Do When They Steal Your Facebook Account
YOUR LOGIN CREDENTIALS GET CHANGED
When hackers take over your account, they act quickly. They change your email address, so when you reset your password (because this is the logical thing to do when you can't log in to your account), the "Reset Your Password" email arrives in their email inbox, not yours.
To add fuel to the fire that is starting to burn inside of you, hackers change the phone number, your phone number, to their own and immediately enable Two-Factor Authentication (2FA) using their own phone number or app, which means even if you try to reset the password using 2FA, the authentication code is sent to the hacker's device.
Hackers don't stop there.
They remove or modify the recovery options, like alternate email addresses and phone numbers associated with your precious account, to further block you from receiving recovery codes or links.
They block your account recovery process by submitting false information to Facebook, reporting your account as compromised. They impersonate you!!! to deceive Facebook support representatives, making it virtually impossible for you, the rightful owner, to prove your identity and reclaim the account … even if you can, by the grace of god, get in contact with a Facebook support representative.
In most cases, hackers are not interested in using the account themselves.
It's a game for them.
You are a commodity in this game because your online identity is sold on the dark web for as little as three dollars. Three-dollars!
And these shady business transactions cannot be tracked because the purchases are made through semi-anonymous digital currencies like Bitcoin and Bitcoin cash. Plus, it's on the dark web, and most people don't know where to find the key to see what's going on behind those closed doors.
It Is Extremely, Infuriatingly, Exasperatingly (sorry for the adverbs) Difficult To Go Through The Recovery Process To Get A Hacked Facebook Account Back.
So my question is, when did you last download and archive your Facebook data?
If you are a business owner and you communicate with your customers and potential customers on Facebook and make intimate connections with stakeholders, set up meetings and make sales via direct messaging, I encourage you to download a backup copy of your Facebook Page today, as a backup. And do the same with your personal Facebook account. You have years and years of memories tucked on the non-secure shelves of Facebook.
I'll be writing another blog titled "How to Safeguard Your Facebook Security: A Comprehensive Guide", where I will walk through the steps you need to take to protect your account from cybercriminals. You'll want to read it because I'll reveal tactics you haven't heart before. Stay tuned!
Written by Karley Beadman
Master of Marketing with Distinction, Bach. of Education, Professional Member and Certified Practicing Marketer with the Australian Marketing Institute.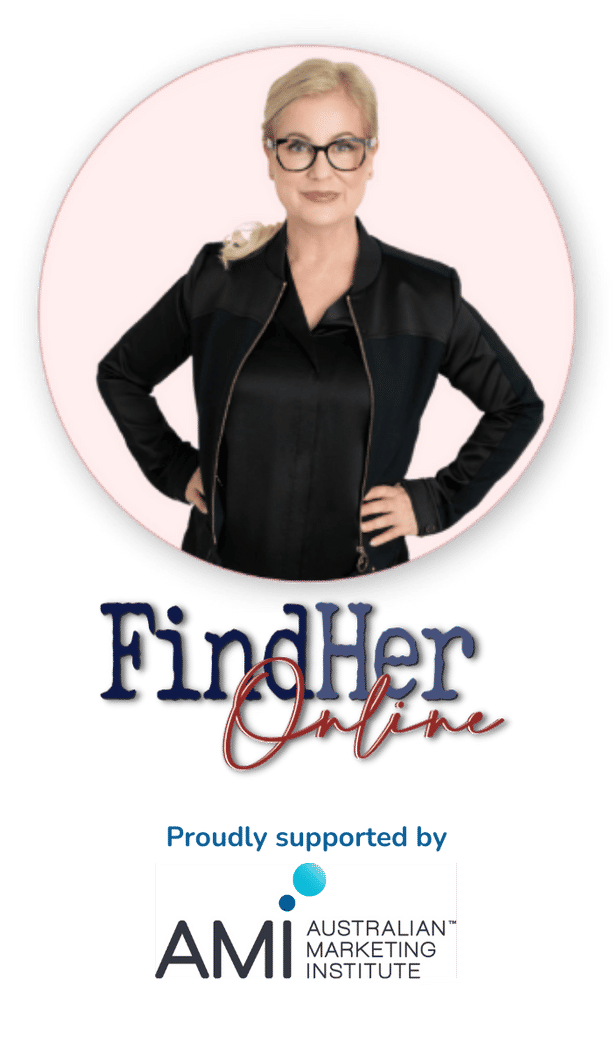 ---